The Rashawn Brazell Collective is born.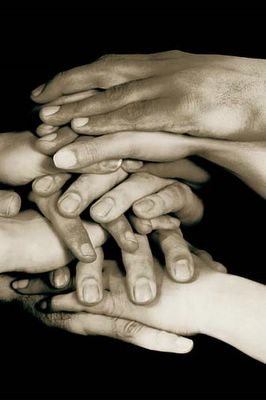 Last night, an assemblage of concerned citizens met with representatives from several community-based organizations in Brooklyn to discuss how we might best organize our efforts to mobilize in response to the brutal murder of Rashawn Brazell.
The heated dialogue and debate that arose last night spoke and continues to speak volumes about how intimately the murder has affected each of us, challenging us as individuals and as a diverse collective to honor our differences while we continue to heal, to mourn, to strategize and to minister to the needs of the community. In this spirit, the (tentatively named) Rashawn Brazell Collective (RBC) succeeded in outlining the need for two separate but related events that will address the needs of the community.
The first event is a community forum that will allow the public and the police to engage in a dialogue about the progress being made in the case and the ways in which the community can further their efforts. Many members of the RBC feel it necessary to express the urgency of the case to the police, noting how so many similar cases have gone unsolved in the past. The event also aims to solicit tips from the public that may aid the police and to create greater visibility for the case by engaging the press and political leaders.
The second event is a community memorial service to honor Rashawn's life and to mourn his death. We purpose this event to serve as a means for the community to show its support to Rashawn's family directly while also providing a space for concerned individuals and organizations to grieve the loss of Rashawn. Further, the event may also connect Rashawn's family and friends with the counseling resources being made available by the organizations involved.
In order to coordinate the details of these events most efficiently, the RBC formed two committees that will be in communication as they work independently to realize both goals. GMAD, which has taken a leadership role in producing the Brooklyn Community Forum, lists their contact information
here
on the organization's website. The NYSBGN is guiding the "Remembering Rashawn" community memorial, and invites those interested in assisting in its planning to email
Rashawn@NYSBGN.org
.
I encourage/admonish/challenge/beg you to get involved. Helplessness and hopelessness are things of the past. We are mobilizing and making progress, and we cannot do it without you.